Welcome to the Semi-Finals and Finals Voting Booth
Last Week OSVP
Week of Feb. 11-14, 2019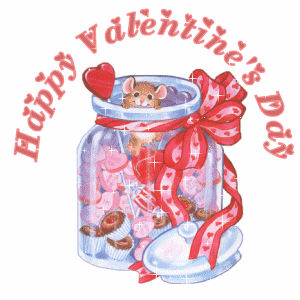 glitter-graphics.com

If you know anyone who has a site
or you join with a site or second site,
to either Enchantress or Dragon Riders(Max is 5)
you will get 10 POINTS PER SITE upon joining
Also if you invite someone and they join
both of you receive points upon them joining
But you have to let your TL know, so you get the points.
Is that incentive enough?


This is the 1st of the Level
the Semi-Finals

Rules are simple
The Top 3 fighters with the highest score at the end of the week will advance.
All other members will return to their Team level to try again.
Must have at least 3 or more players to run level.








This is the second Level
The Finals

The Rules will be changed come September

**First Place winner will stay to defend their win 2 more weeks,
all others will return to team level to try again.**


**In the event of a tie both sites will remain in to defend their title.


** Until the Tie is Broken**

The challenger then return to Team Level to begin the Quest again.**

**There is NO SECOND PLACE WINNER, except in the case of a tie which must be broken**

** You must win 3 weeks in a row, to be recognized
as "The Sword Of Excalibur" winner. ** Beginning in September

Once you win The Finals, and you WIN ALL 3 Weeks
while you are there.

You win the Sword of Excalibur
the Quest For The Holy Grail begins.**

You will be asked to retire until the SOTY,
this way others will be given a chance to win also.
**At the end of the competition year all of the
Sword of Excalibur Winners,
who are still competing with us,
will compete in the Quest for the Holy Grail (SOTY).
The winner will receive a special award to acknowledge that achievement.**

You must remember to vote for yourself at least 3 days in order to advance
if you vote less than 3 days or do not vote at all
you will return to your Team Level

Remember, you MUST self vote AT LEAST 3 days during the week to advance.




Voting Times are Monday to Thursday,
12:01 a.m. to 10:00 p.m. Central Time.

You are allowed 2 votes per ISP, per site, per day.
Duplicate votes will be deleted.

CURRENT VOTING TIME IS...









DESCRIPTIONS:
LOA - Leave of Absence
ELOA - Extended Leave of Absence
DBR - Dropped by Request
DQ - Disqualified
SUS - Suspended
TD - Technical Difficulty
OH - On Hold



| | | | | | |
| --- | --- | --- | --- | --- | --- |
| Voted | All Vote | Spirit Page | Holiday | Wins | Excused/LOA |
| | | | | | |


Spirit Page=5 Points for the Week
Self Vote = 10 Point Daily
Vote For All=10 Point Daily




NOTE:
To receive maximum daily pointage,
click YOUR site name box and vote,
then hit your back button,
click the ALL button, and vote again.



The Top 3 fighters with the highest score at the end of the week will advance.

Must have at least 2 or more players to run level..

All other members will return to their Own Team level to try again.
while in the Semi-finals you must vote everyday

:)



Enchantress
| Vote | Site Name | Mon | Tue | Wed | Thu | Points | Total |
| --- | --- | --- | --- | --- | --- | --- | --- |
| | Twilight Illusions | | | | | 0 | 0 |
| | Echoes of a Snow Leopard | | | | | 5 | 0 |
| <!input type="checkbox" name="SF3" value="NO ONE" /> | NO ONE | | | | | 0 | 0 |
| <!input type="checkbox" name="SF4" value="NO ONE" /> | NO ONE | | | | | 0 | 0 |
Dragon Riders
Vote
Site Name
Mon
Tue
Wed
Thu
Points
Total



New Lock Arrow

5
0

<!input type="checkbox" name="SF4" value="Christmas with Bison Staete">

Christmas with Bison Staete

5
0
<!input type="checkbox" name="SF6" value="NO ONE" />
NO ONE
0
0
<!input type="checkbox" name="SF6" value="NO ONE" />
NO ONE
0
0
Finals

First Place winner will stay to defend their win 2 more weeks,
all others will return to team level to try again.**

**In the event of a tie both sites will remain in to defend their title.**Until the Tie is Broken
You must vote every day while in the Finals



Enchantress
| Vote | Site Name | Mon | Tue | Wed | Thu | Points | Total |
| --- | --- | --- | --- | --- | --- | --- | --- |
| | Silver Moon Paradise | | | | | 5 | 0 |
| <!input type="checkbox" name="F2" value="Matinihofje"/> | Matinihofje In Loving Memory | | | | | 5 | 0 |
| <!input type="checkbox" name="F3" value="NO ONE" /> | NO ONE | | | | | 0 | 0 |
| <!input type="checkbox" name="F3" value="NO ONE" /> | NO ONE | | | | | 0 | 0 |