NightShay'dFairy OSVP Page

Week of January 17 - 20, 2022

Welcome to NightShay'dFairy's OSVP Page and Congratulations!!!!!
We welcome you to this team and hope you enjoy your stay with us!!!!!

Remember You MUST self vote 3 days during the week to advance to the next level
and at least 3X to remain where you are


Voting Times are Monday to Thursday,
12:01 a.m. to 10:00 p.m. EST.
or whenever 12:01 am to 10:00 pm is in YOUR Time Zone
There will only be 2 votes per Email, per day counted.

CURRENT TIME (EST)



If you DO NOT self vote for 2 weeks
an email will be sent asking if you need a LOA or if something is wrong
If after that time there is no response or you still don't vote
your site will be suspended and removed.
Until you contact us telling us what happened.




Hello my name is Guinevere, I am your TL, before we get started
let me share some rules with you so you understand them

Each level has it's own rules, but there is ONE main rule
You MUST vote for yourself-that is all we ask
You must vote 3 days in order to advance in order to remain at the level you are at.

Please read the Rules at each level and let me know if you understand them.

Your ATL is NyteFury
if you need her

So have fun and be the Best Fairy there is!!!


I am putting this Here because People Seem to Forget IT

We ARE NOT like the OTHER COMPS
WE DO NOT TAKE the LAST WEEK OF
the MONTH OFF

That is why we are able to finish up as early as we do
And have a Wonderful summer break
And break for Thanksgiving all the way
Through till the second week in January of the new year

So for those of you who tend to forget and/or don't
want to vote that week
Please ask for a LOA, of course you will NOT advance as fast
And from now on, those in the upper levels
will return to the last level on your team,
unless the LOA is for a good reason, then that
is a different story altogether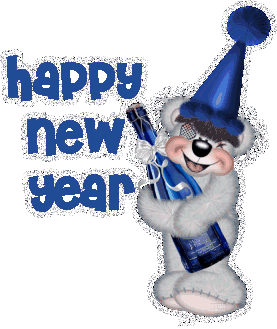 glitter-graphics.com

DESCRIPTIONS:


LOA - Leave of Absence
ELOA - Extended Leave of Absence
MLOA - Medical Leave of Absence
DBR - Dropped by Request
DQ - Disqualified
SUS - Suspended
TD - Technical Difficulty
OH - On Hold



<! -- START OF LEGEND -- !>
| | | | | | | | | | |
| --- | --- | --- | --- | --- | --- | --- | --- | --- | --- |
| Self Vote | Team Vote | Spirit Page | Holidays | No Vote | Return | Stays | Advance | Winner | New Member |
| | | | | | | | | | |
If you know anyone who has a site
or you join with a site or second site,
to either Dragons Heart or Mythical Beasts or NightShay'dFairy(Max is 5)
you will get 10 POINTS PER SITE upon joining
Also if you invite someone and they join
both of you receive points upon them joining
But you have to let your TL know, so you get the points.
Is that incentive enough?
Please also cast your vote for your team members in the upper levels
| Vote | Site Name | Mon | Tue | Wed | Thu | Points | Total |
| --- | --- | --- | --- | --- | --- | --- | --- |
| <!input type="checkbox" name="FT04" value="Faery In You" --> | The Faery In You | | | | | 5 | |
| <!input type="checkbox" name="FT05" value="The Faery Pool"> | The Faery Pool | | | | | 5 | |
| <!input type="checkbox" name="C6" value="NO ONE" /> | WAITING FOR YOU | | | | | 5 | ~*~ |
Vote
Site Name
Mon
Tue
Wed
Thu
Points
Total
<!img src="icons/sp.png"-->

<!input type="checkbox" name="FT01" value="Annie's World">

Annie's World of Disney
5



<!input type="checkbox" name="FT08" value="Mermaid's Realm">

Mermaid's Realm
5
<!input type="checkbox" name="C6" value="NO ONE" />
WAITING FOR YOU
5
~*~
LOA
<!img src="banners/MG-Button-150x75.jpg" width="150" height="75">


SUS


In Memory Of
Sites Eligible for 2022 Holy Grail
Retired Holy Grail Champ 2021 (on Hold-6mons)
**NightShay'dFairy Team Links **





**Merlin's Castle Main Links**





Merlin's Castle is Owned and Founded by NyteFury and LadyNyteShayd©2011
Merlin's Castle is Co-owned by Guinevere and SirSam ©2017
Webset created by NyteFury©2011
Created exclusively for Merlin's Castle
No other use is authorized.