Campfire Mascots-Pets Team Competition!

WEEK OF Sept. 9-12, 2019



Last week's scores




Welcome to Campfire Mascots OSVP Page! Have Fun and Good Luck!

We look forward to having your Pets with us!!!

Voting Times are Monday to Thursday,
12:01 a.m. to 10:00 p.m. Central Time.
There will only be 2 votes per ISP, per site, per day counted.

CURRENT VOTING TIME IS...


EST


Hi my name is NyteFury and I am TL for Campfire Mascots
if you have any problems please let me know,
your ATL is SirSam
my hope is you have fun while you are here.
this is a fun place for your pets and we hope for you
So enjoy it and have fun!

You MUST self vote at least 3 days during the week in order to advance.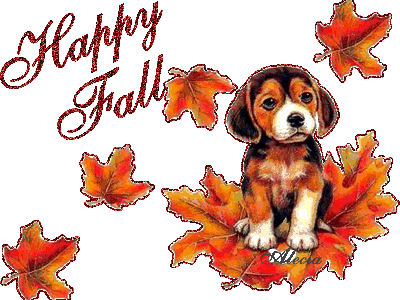 glitter-graphics.com

If you know anyone who owns a pet
or you bring in a pet to join Campfire Mascot(there is no Max. limit)
the only requirement is you MUST vote for your pets
your pet and the person's pet who comes in
will both get 10 POINTS PER PET
Please let TL know who you bring in
so points may be assigned
The more the merrier
We love having you onboard with us
Is that incentive enough?

You will at times notice changes in the Points
That shows the points of pets referred by someone
Or points given to a pet brought in by someone
Just think those could be your points. :):)





Spirit Page=5 points Weekly/OR if no SP Answer the Weekly Update
Self Vote=10 points Daily
Team/All Vote=10 points Daily
Please Remember you have 2 chances to Vote
Use your Votes Wisely, Make them Count!!!!!

There will only be a maximum of 20 voting points awarded daily
Not including the Spirit page points




NOTE:
To receive maximum daily pointage,
click YOUR Pet and the ALL and vote,
then hit your back button,
and vote again.









DESCRIPTIONS:
LOA - Leave of Absence
ELOA - Extended Leave of Absence
MLOA - Medical Leave of Absence
DBR - Dropped by Request
DQ - Disqualified
SUS - Suspended
TD - Technical Difficulty
OH - On Hold


<! -- START OF LEGEND -- !>
| | | | | | | | | | |
| --- | --- | --- | --- | --- | --- | --- | --- | --- | --- |
| Self Vote | Team Vote | Spirit Page | Holidays | No Vote | Return | Stays | Advance | Winner | New Member |
| | | | | | | | | | |
Rainbow Bridge Pets
Let us remember our furbabies Over on
Rainbow Quilt Page that are gone from us


LOA
SUS
DBR
(We will miss you)
(Aleid)
(Aleid)
(Aleid)
(Aleid)
(Aleid)
(Aleid)
(Aleid)
Retired Champions Waiting for
**Oscar's Memorial Campfire Mascot Championship**
2020






Retired **Oscar's Memorial Campfire Mascot Champions**
2019(Waiting for 3 Mons)






**Campfire Mascots Team Links **




**Merlin's Castle Main Links**




Merlin's Castle is Owned and Founded by NyteFury ©2011
Merlin's Castle is Co-owned by Guinevere and SirSam ©2017
Webset created by NyteFury©2011
Created exclusively for Merlin's Castle
No other use is authorized.