Welcome to Yuletide Memories Hallelujah Chorus Championship!
* Weeks of: May 6th and 13th, 2019 *


Congratulations, you have reached the Championship Level!





Hello, my name is Guinevere. I am your TL here.

This is the Yuletide Memories Hallelujah Chorus Championship

The Site that accumulates the most points at the end
of 2 weeks and self votes at least 3 days, will be our Champion of the Year.

Remember, you MUST self vote at least 3 days during the week.
If you do NOT vote at least 3 times per week you will NOT move on to the second week.


There are NO LOA's allowed at the upper levels or at Championships.
If a LOA, ELOA, or MLOA is needed, the fighter will be returned to the team level
to try again once he or she returns.

There will be a 1st place Winner
who will be retiring at the end of the Championship for 3 months or a year

there will be a 2nd and a 3rd place Winner who will return
The First Nowell


Voting Times are Monday to Thursday,
12:01 a.m. to 10:00 p.m. Central Time
Below is Buffalo, NY time
.

You are allowed 2 votes per ISP, per site, per day.
Duplicate votes will be deleted.

CURRENT VOTING TIME IS...



EST
| | | | |
| --- | --- | --- | --- |
| | | | |
| Self Vote | All Vote | Spirit Page | Winner |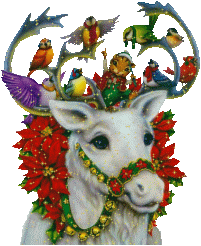 Spirit Page = 5 Points for the Week
Self Vote = 10 Point Daily
Vote For All = 10 Point Daily




NOTE:
To receive maximum daily pointage,
click YOUR site name box and vote,
then hit your back button,
click the ALL button, and vote again.






~ AWARDS ~
There will be 1st, 2nd and 3rd place winners....











** Yuletide Memories Team Links **








** Merlin's Castle Main Links **






Merlin's Castle is Owned and Founded by NyteFury ©2011
Merlin's Castle is Co-owned by Guinevere and SirSam ©2017
Webset created with MANY THANKS by LadyStarMyst©2019
Created exclusively for Merlin's Castle
No other use is authorized.